In this article, I would like to share how to build & deploy ASP.NET CORE Web API to Azure Linux App Service using Azure DevOps Build and Release pipelines.
We will do this in 3 steps –
Create ASP.Net Core Web API. You can download sample App from here.
Create Build Pipeline to build the project and create deployment artifact.
Create Release Pipeline to deploy the artifact to Linux Web App Service.
Step 1-
Create your own ASP.Net Core Web API or Download the sample App from the link given.
Upload the project to Azure DevOps Repos as shown below-
Step 2 –
In Azure DevOps, create a build pipeline. Click New Pipeline

Click on "Use the classic editor"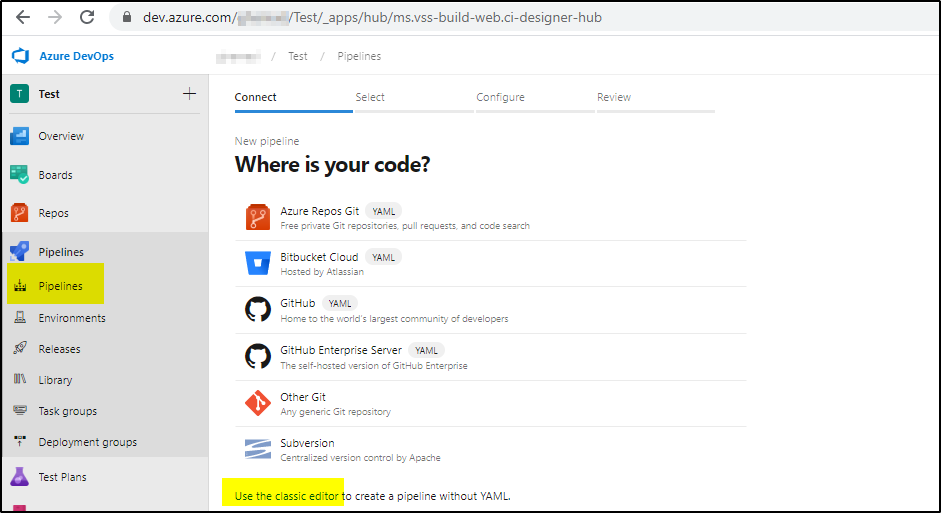 Select "Team Project" and "Repository" and click continue

Search for ".net" and select ASP.NET and apply

Add "Archive" task below Build solution task-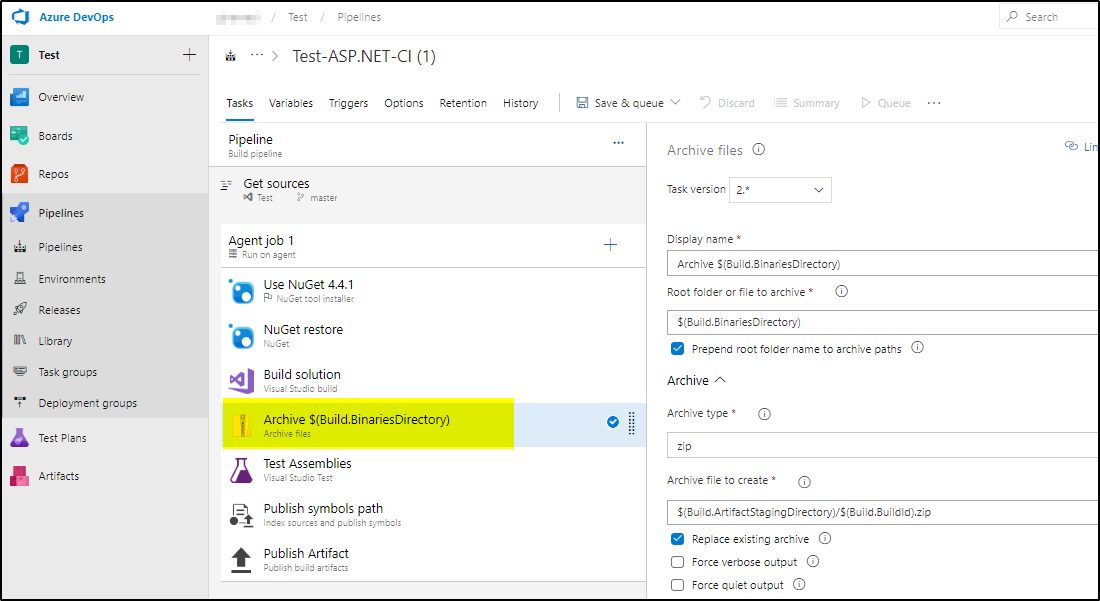 Now Edit "Build Solution" task and update MSBuild Arguments –
/p:DeployOnBuild=true /p:DeployDefaultTarget=WebPublish /p:WebPublishMethod=FileSystem /p:publishUrl="$(Agent.TempDirectory)\Content\\"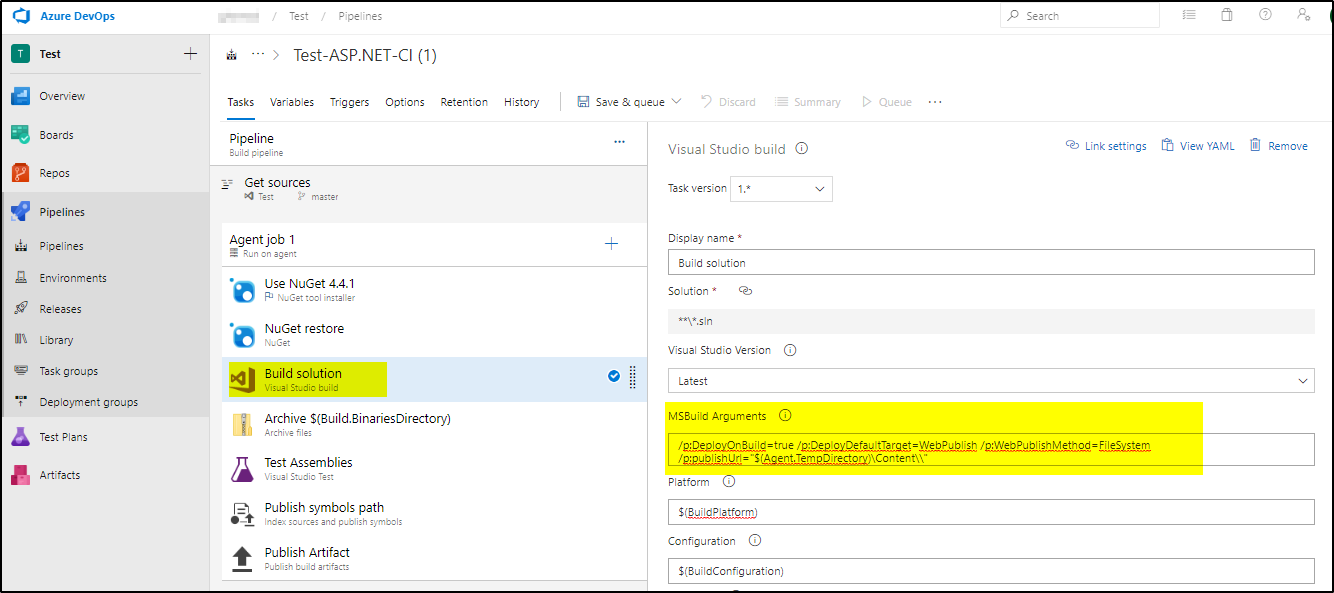 Edit Archive Task and  make changes to "Root folder or file to archive" and uncheck the  check-box-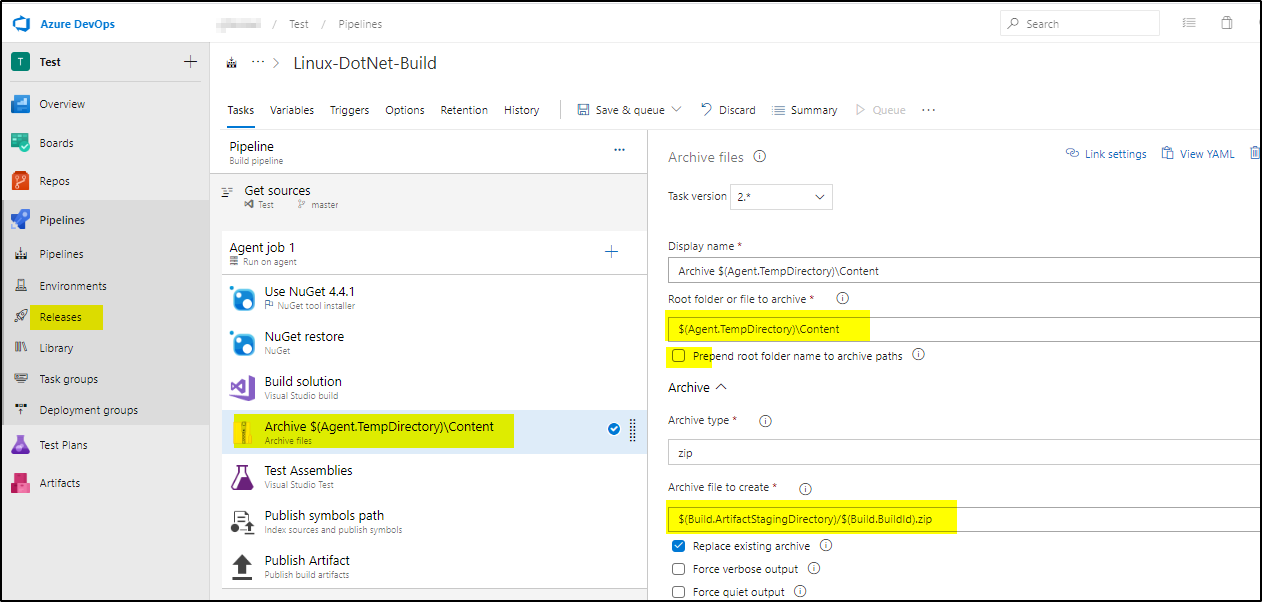 Save and Queue the pipeline. Check the published artifact-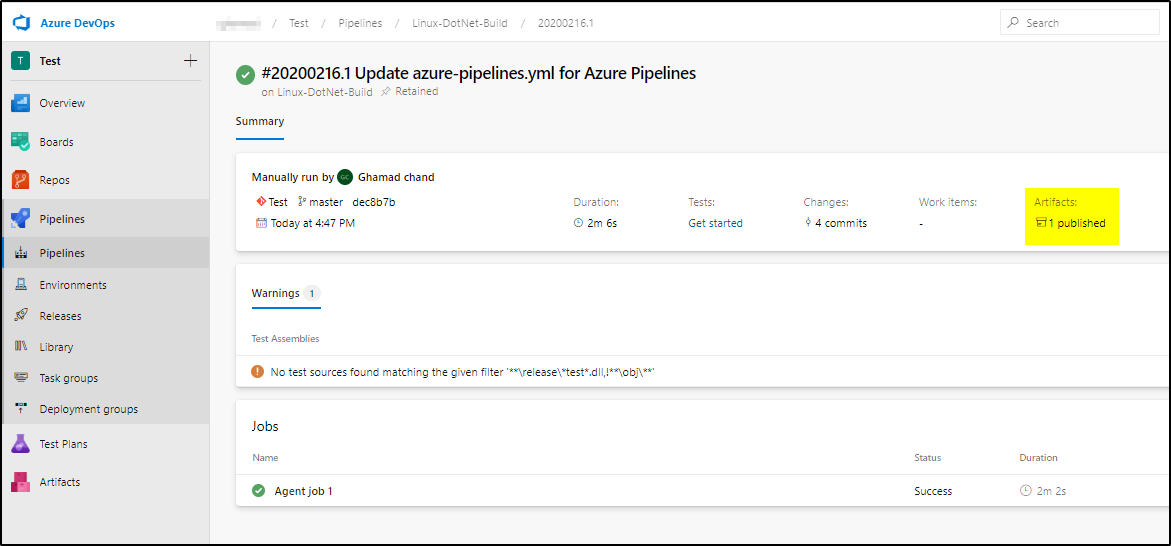 Now the build artifact is ready. We will deploy it on Linux Web App.
Step 3-
Create Linux Web App in Azure portal where the ASP.NET Core Web API will be deployed using the Release pipeline.
Follow the below screens to create Linux Web App in Azure portal.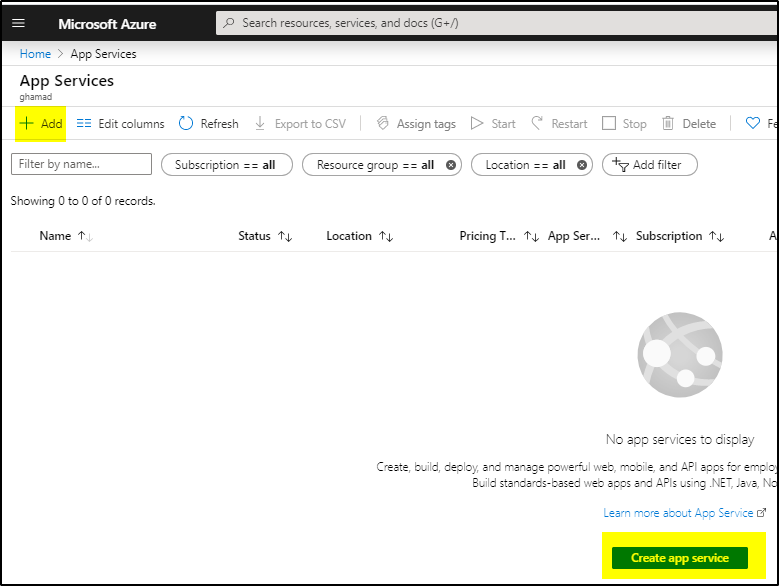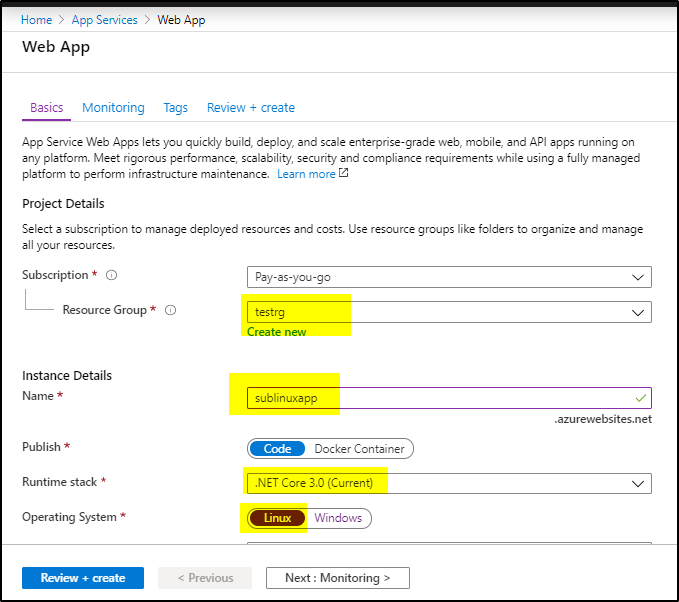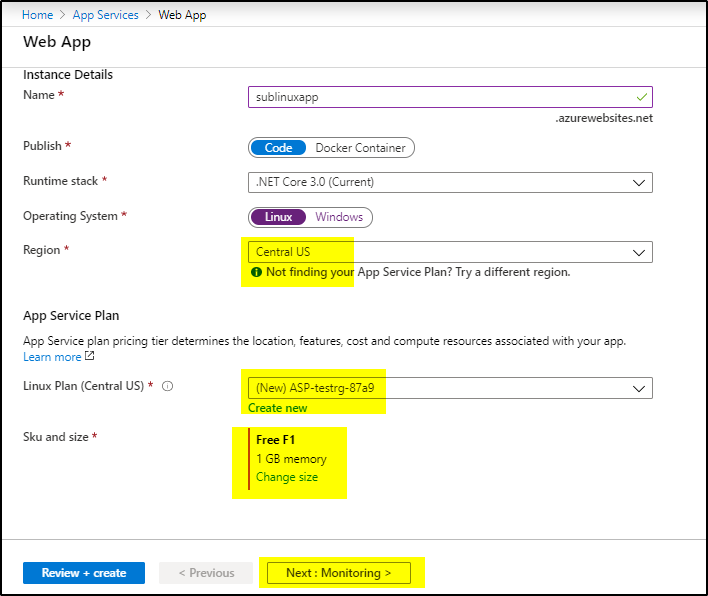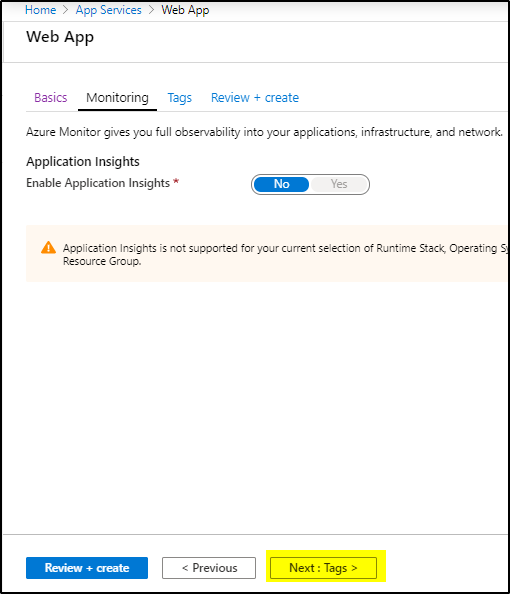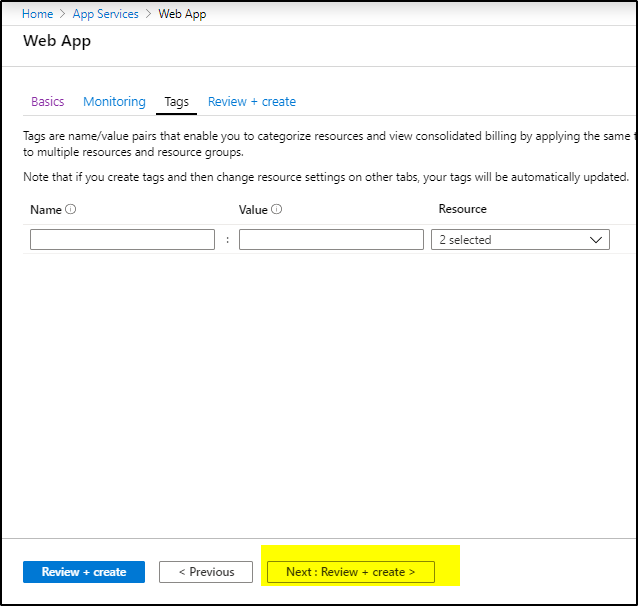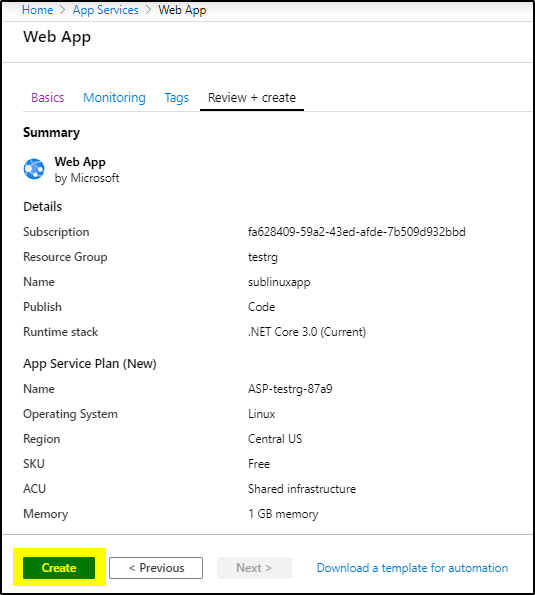 Now Linux Web app is ready. Lets create Release pipeline to deploy the Web API-
Under Releases, create New Pipeline and select empty job-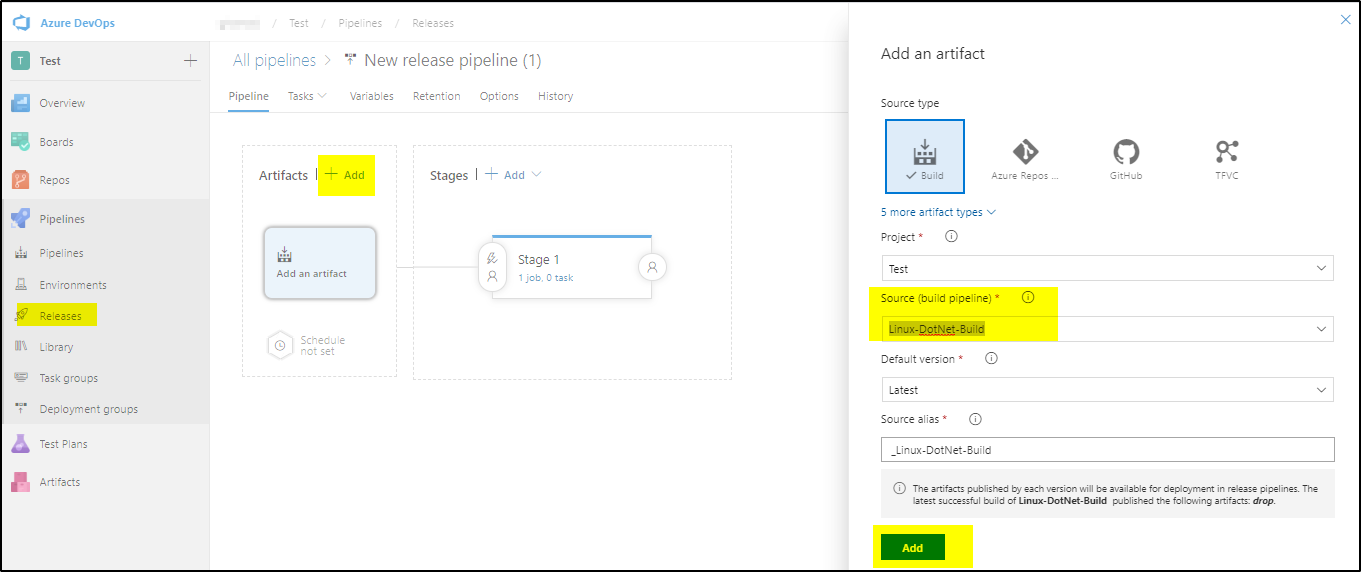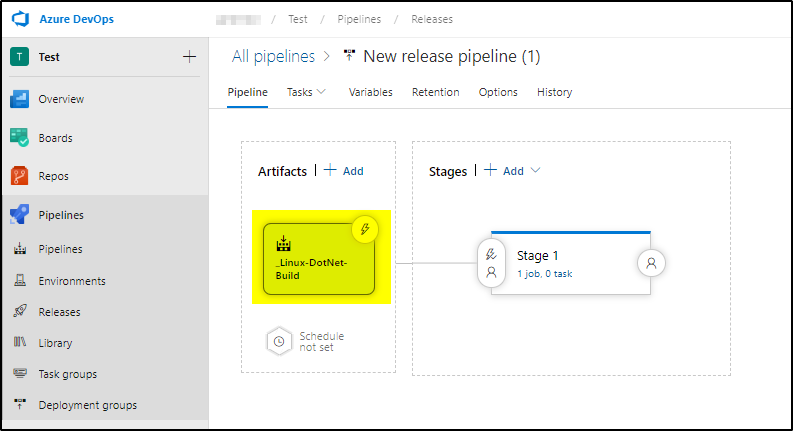 Then add a task in Stage 1 and search for "Azure app" and add Azure App service task-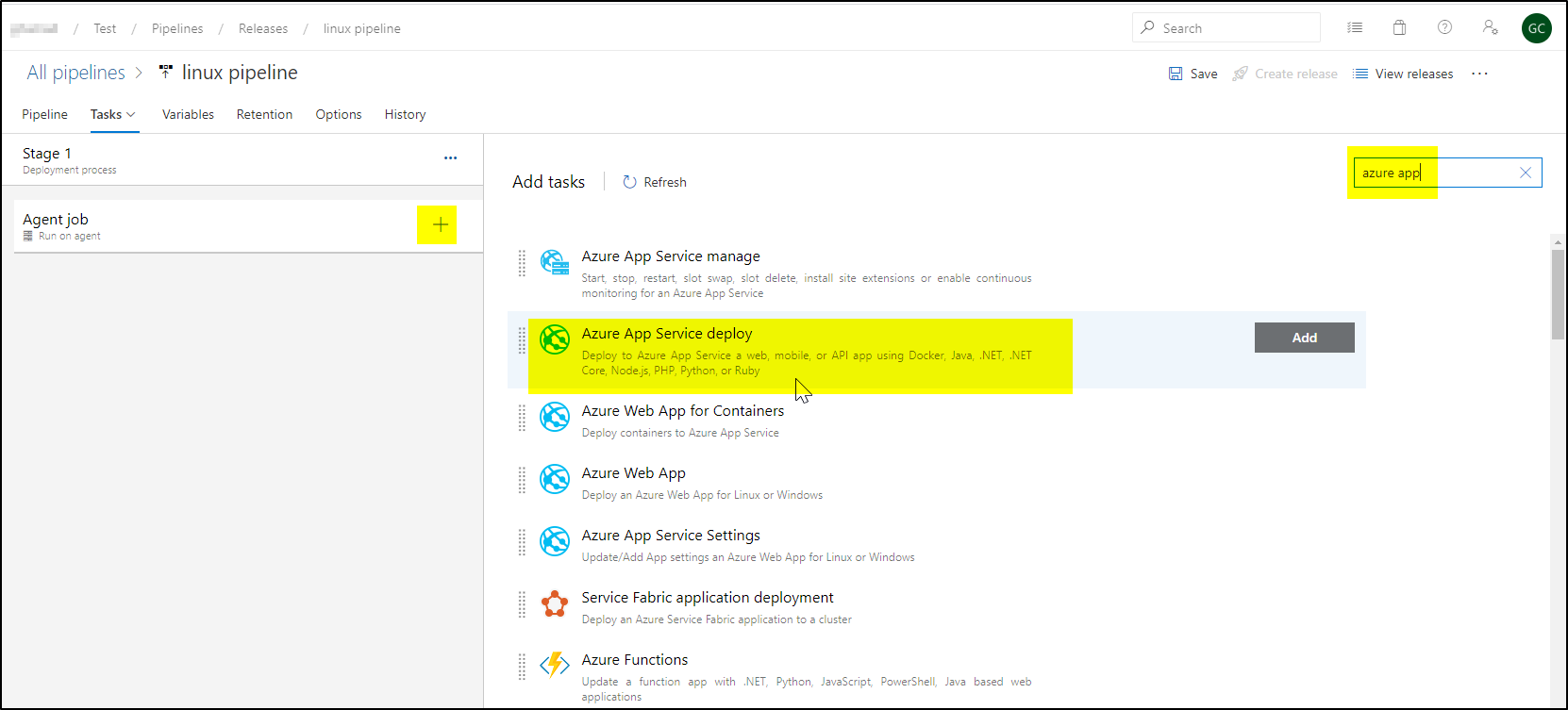 Configure the task as shown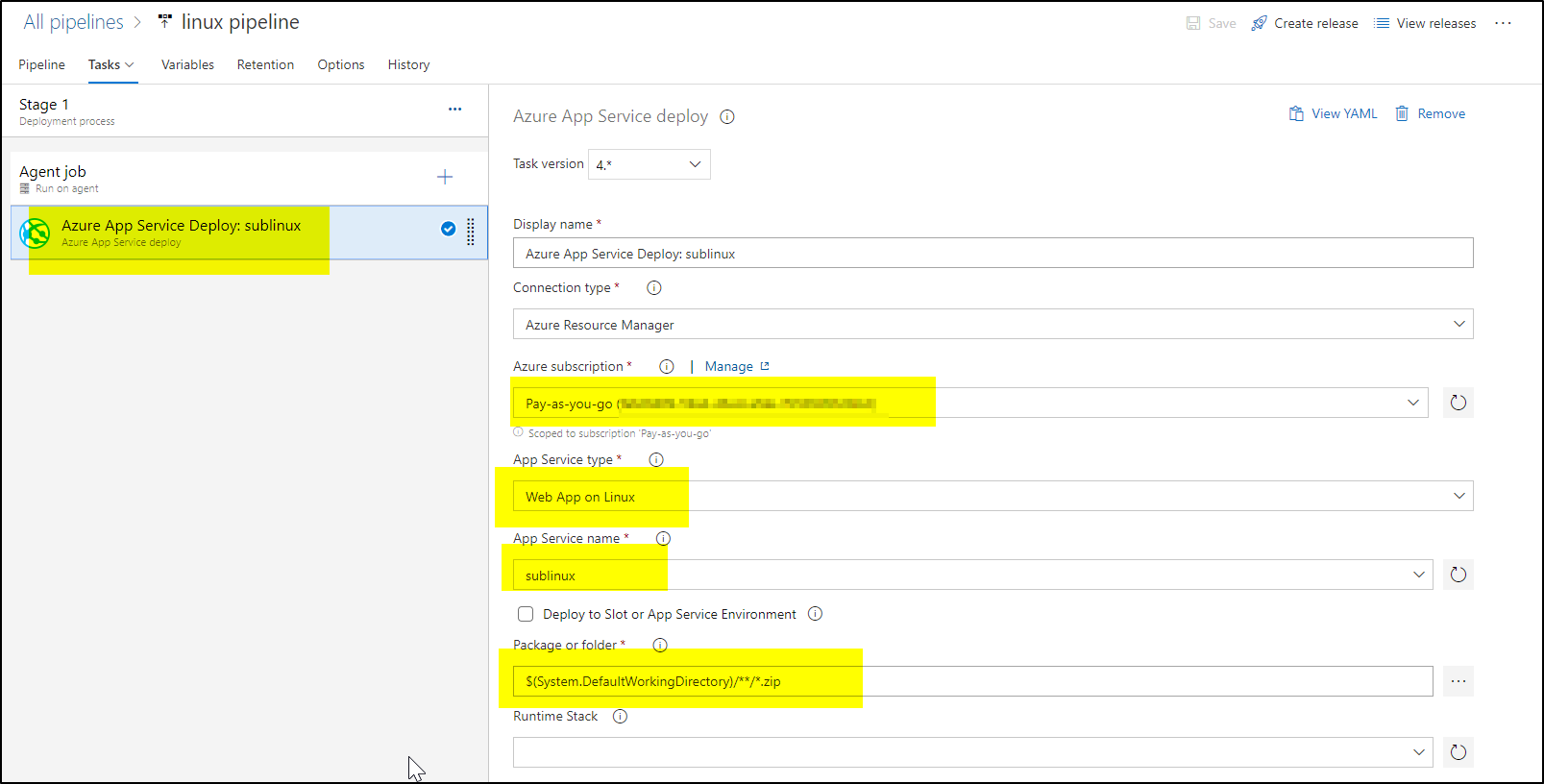 Save and create release to deploy-

If you are using the Sample app suggested in this article then run the below url to access the SWAGGER definitions-
https://<YOUR APP NAME>.azurewebsites.net/swagger/