Firefox not filling username and passwords for websites

With Firefox browser you can save the user and password details for all the websites so that you don't have to remember and enter user details every time you visit the website. You have to just browse to the website and either it will show user/password field auto populated or just click on user field and it will show username in drop down. selecting username will auto populate the password field as well.
Auto populate user / password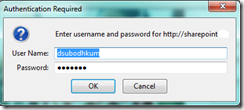 Drop down selection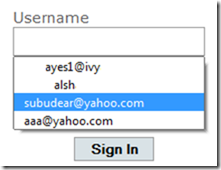 Now if one day when you open Firefox and try to select user from drop down list and Don't auto-populate the user / password then follow the below steps to correct it-
1. The problem where you select the user but it doesn't show up in field is due to Add-ons.
2. You have to start Firefox in safe mode or disable all the Add-Ons.
3. Click the menu button
, click help
and select Restart with Add-ons Disabled…. Firefox will start up with the Firefox Safe Mode dialog.
4.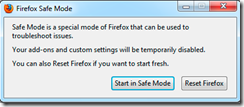 This will resolve the problem. Now one by one enable the Add-ons and confirm which one is giving problem.